FARMHER > SPEAKING AND PHOTO EXHIBITS
Do you like the FarmHer message? Would you like to bring that message to a group in your area? We love to share FarmHer and would love to bring the message to you! FarmHer can bring programming to your event in a variety of ways. From keynote talks about topics ranging from the importance of image in agriculture to the importance of agribusinesses talking to women, we can bring a variety of topics and lengths for any size of audience. Additionally, we can bring all of the beauty of FarmHer imagery to your conference, either as a presentation during the talk or as a separate, free-standing exhibit that will bring interaction and enjoyment.
FarmHer has provided programming for a variety of events including fairs, grower conferences, festivals and even has been the featured display for National Ag Day at USDA in Washington, DC. Our exhibit can be used indoors or outdoors and is great entertainment for conferences, fairs, tradeshows or club/group meetings.
​Contact FarmHer today for more information about availability and pricing.
For upcoming events, please view the FarmHer Calendar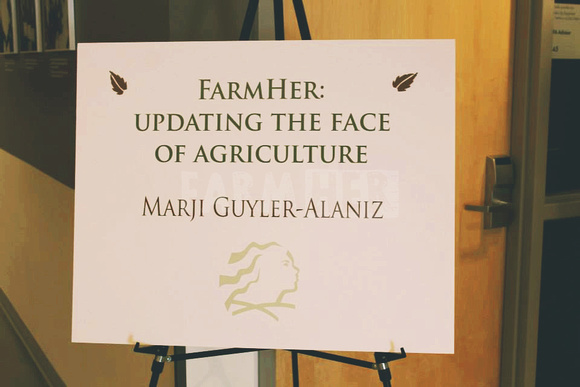 Images courtesy of Iowa Women in Agriculture and USDA